SUPER PLAYS. SUPER DRINKS. SUPER FUN.
We've transformed karting with cutting-edge tech, wild gameplay & seriously cool vibes for an unforgettable good time.
Karting reinvented. We've ditched the old track and replaced it with an immersive and mind-blowing digital playground.
Jump into your kart, grab your headset, and put your skills into overdrive as you compete against other players, aiming to break away from the pack and emerge victorious as you cross the finish line.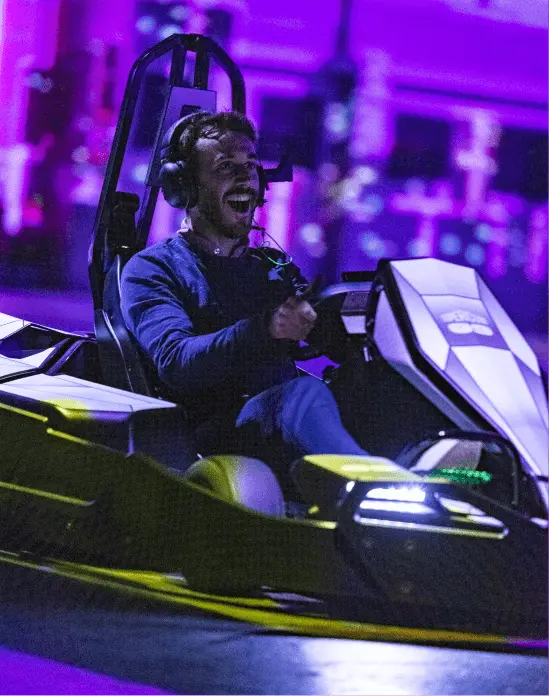 Looking for a pregame fuel or a postvictory feast? We've got you covered.
From plant-based aficionados to meat lovers and the most particular cocktail connoisseurs, we've got something for everyone.